Welcome to The Stage Golfing Society
SCROLL TO VIEW
The Play
As well as social golf we play 48 competitions and 21 matches every year.
Our competitions are played across all our affiliated courses and involve every possible competition format. Our matches are against other major societies as well as our affiliated clubs, two of which are two day events.
We play for fifty-two trophies some dating back to the beginning of the Society. Possibly the three most prestigious are:
- The Bennett Edwardes Trophy (1904), presented to the winner of the Summer Knockout competition, the final of which is played over 36 holes at Richmond.
- The Gold Cup (1922), the most elegant of our trophies and played for in a Medal competition at Richmond in June.
- The Tudor Owen Golfer of the Year Trophy (1994), a replica of the famous Claret Jug. Points are awarded for top five finishes in a number of our competitions throughout the year.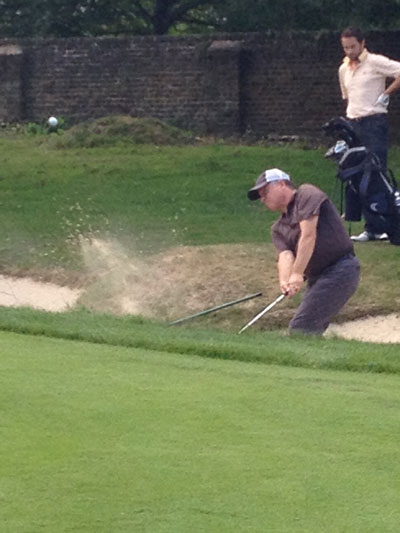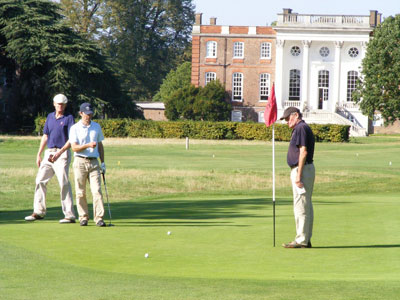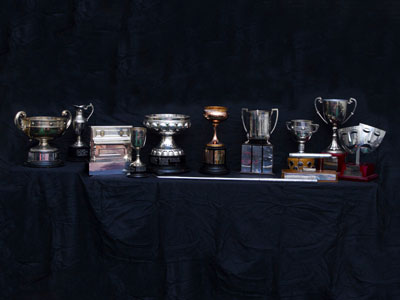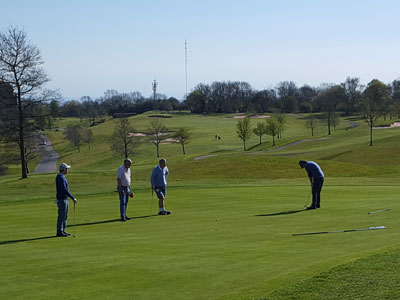 ---